Where We Stand: The year in advocacy and what's ahead for 2013 | The Planetary Society
on
December 17, 2012
at
5:13 pm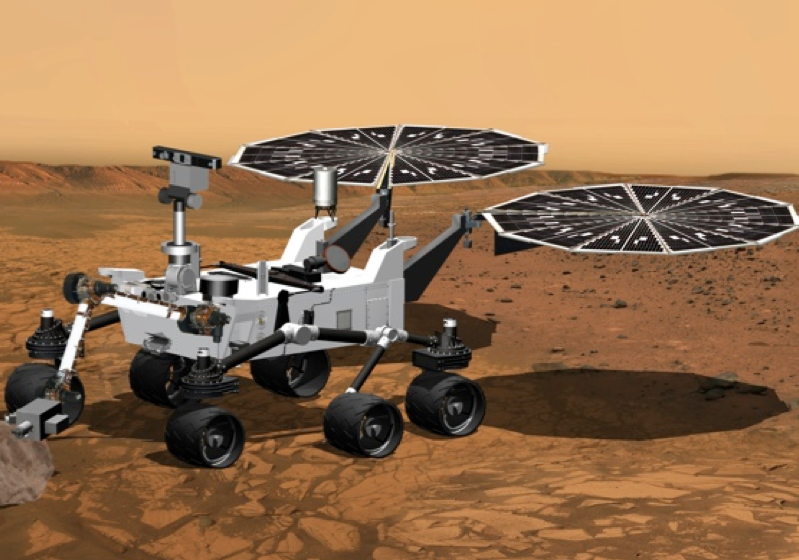 MSL-Derived Mars Sample Caching Concept Rover
An artist's concept of an MSL-derived caching rover that uses solar panels instead of an RTG for its power source. This is similar to what was proposed on Dec 4th, 2012 by NASA as the 2020 mission to Mars, though it is unclear whether or not it would use solar panels.
Where We Stand: The year in advocacy and what's ahead for 2013
Posted By Casey Dreier
2012/12/16 05:43 CST
It's been a long, busy year here for advocacy at the Planetary Society.
In February we saw the release of President Obama's 2013 budget request that cut NASA's planetary science division by 21%. NASA pulled out of the ExoMars mission with the European Space Agency and has since struggled to find funding for any of the high-priority missions spelled out by the planetary science community in the Decadal survey. This is the most difficult funding environment for planetary exploration since the early 1980s.
Please consider giving a donation to our Advocacy efforts. The more financial resources we have, the better we can represent you on Capitol Hill.
The Society has been deeply involved in the struggle to restore funding for NASA's unique program. We've made multiple visits to Washington, D.C., met with key people in the legislative process, and worked closely with other organizations, like the AAS's Division for Planetary Science and the American Geophysical Union, to provide a consistent message to politicians.
We've also initiated multiple letter-writing campaigns to Congress, the White House, and the Office of Management and Budget. We depended on the tens of thousands of members and supporters to help us with these campaigns, and we have not been disappointed. Thank you to everyone who took the time to do this both here in the U.S. and abroad. We'll need you again.
Congress reacted well and restored some of the money in both the Senate and House versions of the budget. Unfortunately, they never reconciled these budgets and passed a Continuing Resolution funding the government at 2012 levels for six months. This will be a major item we'll follow and continue to need your help with during 2013.
We're not letting up. Neither should you.
Keep following this blog and look for email notices about major events in 2013. We depend on you to help get this message out there and to Save Our Science.
Here's where we stand:
Read more: Where We Stand: The year in advocacy and what's ahead for 2013 | The Planetary Society.