The Space Review: Asking the big questions for the next ten years
on
February 11, 2013
at
11:08 pm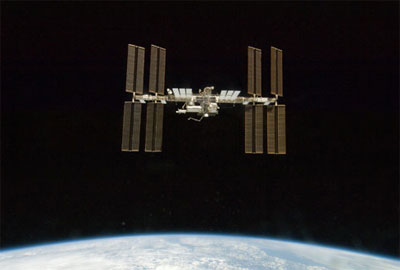 Turning the International Space Station into a key laboratory over the next several years may be critical to both NASA's future human spaceflight plans as well as supporting the development of commercial space industries. (credit: NASA)
Asking the big questions for the next ten years
by Jeff Foust
Monday, February 11, 2013
When The Space Review started ten years ago, we sought to ask—and hopefully answer—the big questions facing spaceflight (see "Time to ask the big questions", The Space Review, February 11, 2003). At that time, of course, there were plenty of big questions about the future of space exploration, triggered by the loss of the space shuttle Columbia at put the future of that program, and of NASA, into question.
A decade later, many big questions remain. Some of these are new questions, developed over the last decade through the rise and fall of the Vision for Space Exploration, its replacement by the compromise struck between Obama Administration and Congress, and the growing, but in many respects yet unproven, capabilities of commercial providers. Some, though, are more fundamental questions, still unanswered, about why we pursue spaceflight—questions that, more than ever, will demand answers over the next ten years as the political and societal landscape evolves.
Read more" The Space Review: Asking the big questions for the next ten years.