The grid of 2030: all renewable, 90 percent of the time | Ars Technica
on
December 14, 2012
at
11:26 am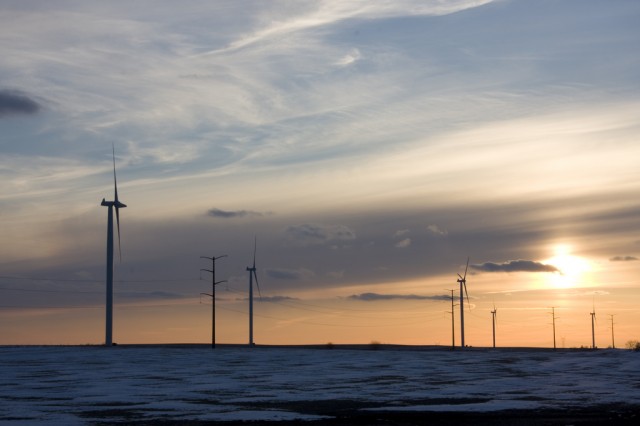 A wind farm in Illinois—a state served by the PJM Interconnection.
Chauncey Davis
The grid of 2030: all renewable, 90 percent of the time
Study busts conventional wisdom on price and reliability.
by James Holloway – Dec 14 2012, 10:29am EST
You've probably heard the argument: wind and solar power are well and good, but what about when the wind doesn't blow and the sun doesn't shine? But it's always windy and sunny somewhere. Given a sufficient distribution of energy resources and a large enough network of electrically conducting tubes, plus a bit of storage, these problems can be overcome—technologically, at least.
But is it cost-effective to do so? A new study from the University of Delaware finds that renewable energy sources can, with the help of storage, power a large regional grid for up to 99.9 percent of the time using current technology. By 2030, the cost of doing so will hit parity with current methods. Further, if you can live with renewables meeting your energy needs for only 90 percent of the time, the economics become positively compelling.
"These results break the conventional wisdom that renewable energy is too unreliable and expensive," said study co-author Willett Kempton, a professor at the University of Delaware's School of Marine Science and Policy. "The key is to get the right combination of electricity sources and storage—which we did by an exhaustive search—and to calculate costs correctly."
Read more: The grid of 2030: all renewable, 90 percent of the time | Ars Technica.