The 2020 Rover in Context | The Planetary Society
on
December 5, 2012
at
5:55 pm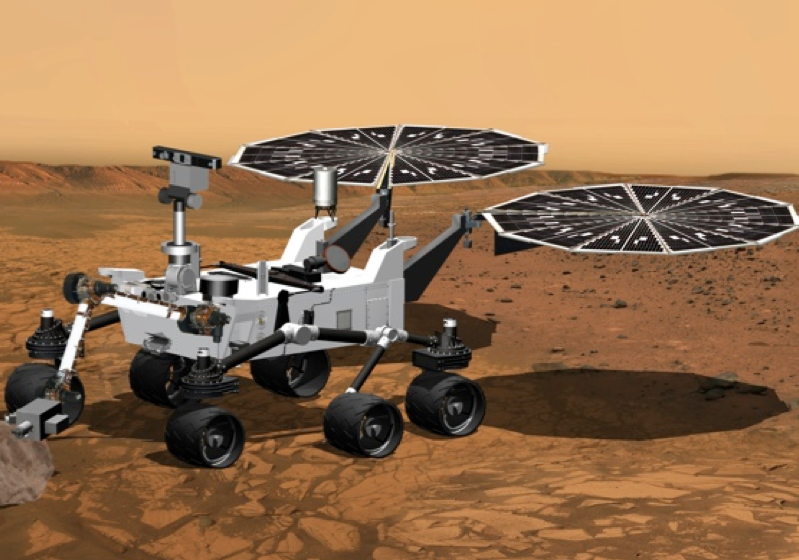 An artist's concept of an MSL-derived caching rover that uses solar panels instead of an RTG for its power source. This is similar to what was proposed on Dec 4th, 2012 by NASA as the 2020 mission to Mars, though it is unclear whether or not it would use solar panels. NASA
The 2020 Rover in Context
It's not as a big of a change as you might think
Posted By Casey Dreier
2012/12/05 02:24 CST
Dr. John Grunsfeld, Associate Administrator for the Science Mission Directorate at NASA (which controls the entire science budget in the agency), upset my plans of attending a fun NASA Social event today by announcing a new MSL-like rover to land on Mars in 2020. This rover will save money by using the same general design as Curiosity, even going so far as to incorporate spare parts left behind by the current Mars rover. The science instruments have yet to be defined, and it may or may not acquire and store samples of the Martian soil to be retrieved by a future mission to return them to Earth. It was a major announcement, solidifying plans by NASA to continue the long-term study of Mars.
On first blush this sounds like win for the planetary science community and fans of space exploration – and in many ways, it is. A new mission to Mars is always something to celebrate. But a closer examination of the facts reveals that this announcement does not in any way alter the reduced funding levels for planetary science.
Read more: The 2020 Rover in Context | The Planetary Society.