systemic » Alpha Centauri B b
on
October 18, 2012
at
9:55 pm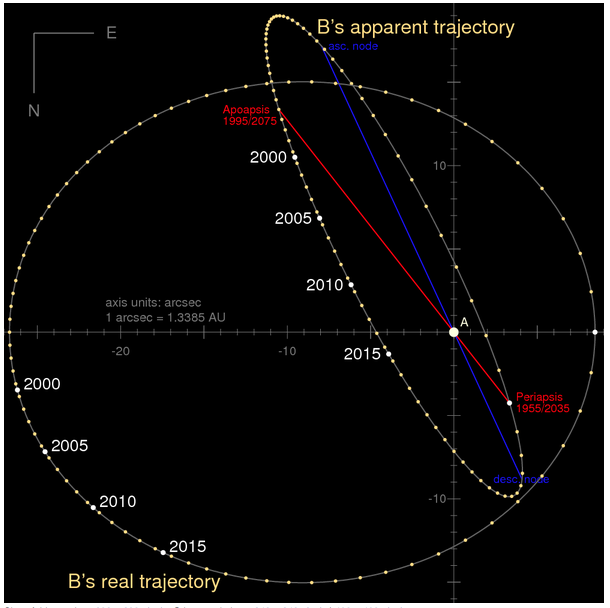 Alpha Centauri B b
October 16th, 2012
I had the good fortune of being asked to sit in as an external commentator for the ESO's media briefing on the Geneva Team's discovery of Alpha Centauri B b. It was startling to see the amount of interest on the line. All of the familiar names from the science journalism community were logged in, and there was a very substantial representation from the mainstream media. The ESO officials remarked that it was the largest audience that they'd ever seen for a press briefing. It was very clear that Alpha Centauri and Earth-mass planet combine for a headline draw. The story was supposed to be held until 17 Oct. 19:00 CET, but the embargo was broken in rather disorderly fashion, and, according to ESO, b, by the end of the afternoon was officially out of the bag.
Paul Gilster, who leads the Centauri Dreams site asked me for a brief perspective for a piece that he'll be writing tomorrow (Lee Billings has a very nice article on Centauri Dreams today). I was eager to oblige — Paul has played a clear, consistent role in getting the community's attention focused squarely on or charismatic next-door neighbor. I wrote back:
I really like the particular way that the narrative is unfolding. The presence of the 3.2-day planet, taken in conjunction with the myriad Kepler candidates and the other results from the HARPS survey, quite clearly points to the possibility, and I would even say the likelihood, of finding additional planets at substantially more clement distances from the star. Alpha Cen A and B, however, are drawing closer together over the next several years, severely metering the rate at which high-precision measurements can be obtained. This builds suspense! It reminds me a bit of a mission like New Horizons, where the long coast to the destination serves to build a groundswell of excitement and momentum for the dramatic close encounter. I think that this is important for a society that is increasingly expectant of immediate interactivity and instant gratification… I hope that this detection of Alpha Cen Bb provides an impetus for the funding of additional radial velocity infrastructure, and also for space-based missions such as TESS, which can find and study the very best planets orbiting the very nearest stars.

Read more: systemic » Alpha Centauri B b.