Scientist Explains the Weird Shiny Thing on Mars — Universe Today
on
February 12, 2013
at
3:55 pm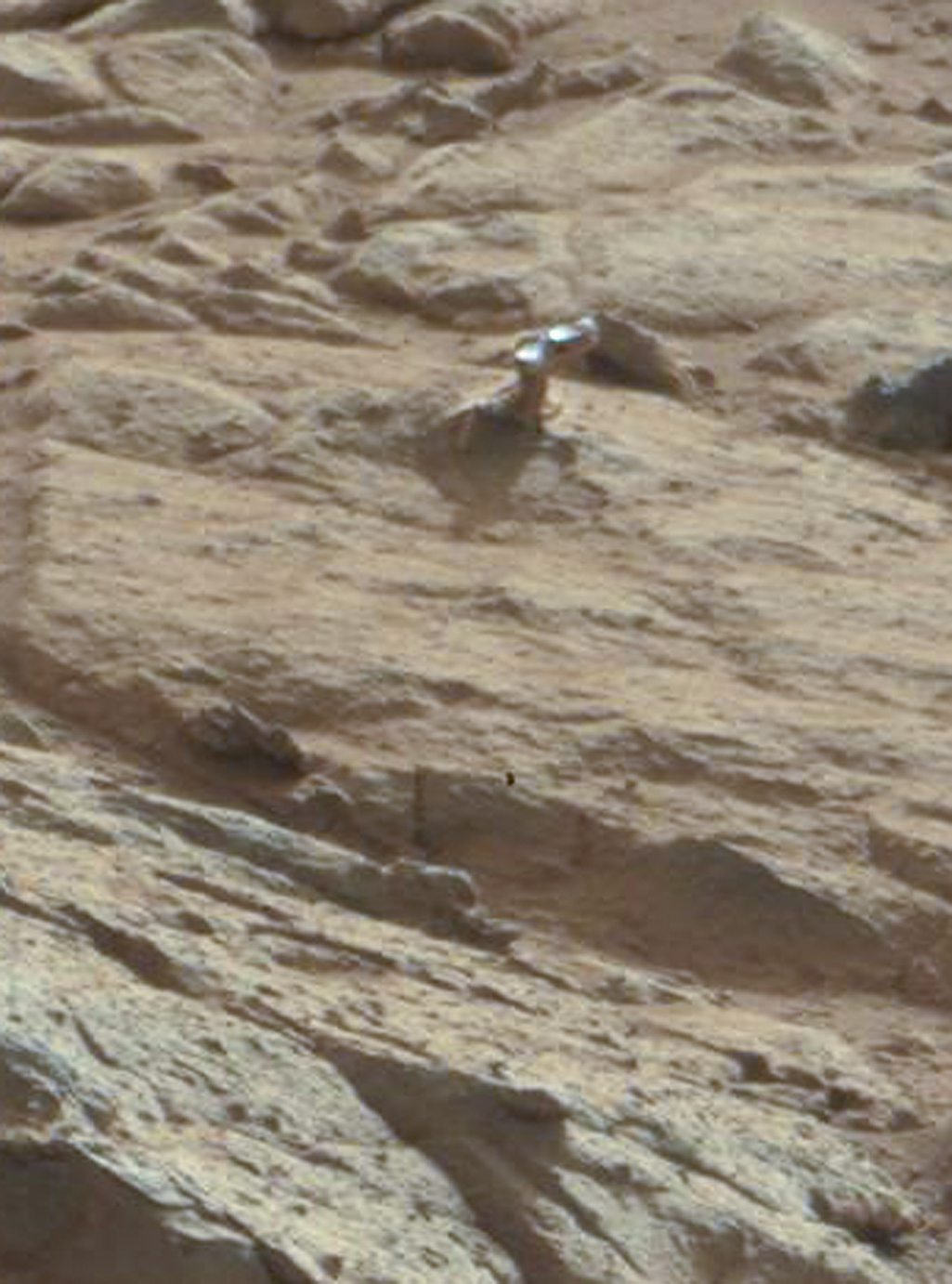 A zoomed-in view of the shiny protuberance. Credit: NASA/JPL-Caltech/Malin Space Science Systems.
Scientist Explains the Weird Shiny Thing on Mars
by NANCY ATKINSON on FEBRUARY 12, 2013
As we reported last week, images from the Curiosity rover showed what looked like a piece of shiny metal sticking out from a rock. Some of our readers suggested that it might be a handle or knob of some kind. It's a knob, yes, says Ronald Sletten from the Mars Science Laboratory team, but a completely natural formation. Sletten, from the University of Washington, explained that, not surprisingly, it is actually a part of the rock that is different — harder and more resistant to erosion — than the rest of the rock it's embedded in.
On Earth, as on Mars, "often you can see knobs or projections on surfaces eroded by the wind, particularly when a harder, less erodible rock is on top," Sletten said, via an email to Universe Today from the Jet Propulsion Laboratory media relations office. "The rock on top of the projection is likely more resistant to wind erosion and protects the underlying rock from being eroded."
Read more: Scientist Explains the Weird Shiny Thing on Mars — Universe Today.