New map shows how the Internet will travel underwater in 2013 | Ars Technica
on
February 1, 2013
at
7:37 pm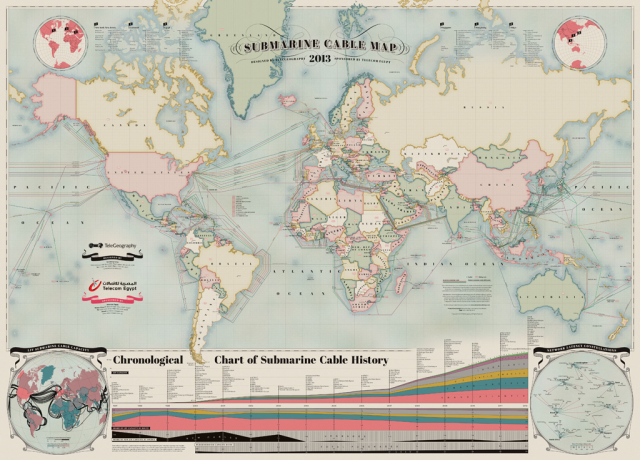 A map of the world and the cables that keep us connected.
Telegeography

New map shows how the Internet will travel underwater in 2013
A beautifully done map shows how the Internet traverses the open ocean.
by Casey Johnston – Jan 31 2013, 6:30pm EST
TeleGeography released a 2013 version of its Submarine Cable Map on Thursday showing the 232 cables that ferry telecommunications under water between countries. The mapmakers note that the number of cables do not denote capacity, but present an interesting visual of otherwise unseen connections around the world.
Read more: New map shows how the Internet will travel underwater in 2013 | Ars Technica.