NASA Deal for Inflatable Space Station Room | Bigelow Aerospace | Space
on
January 16, 2013
at
5:39 pm
Artist's conception of the private-sector supplied Bigelow Expandable Activity Module (BEAM) to be launched around the summer of 2015. CREDIT: Bigelow Aerospace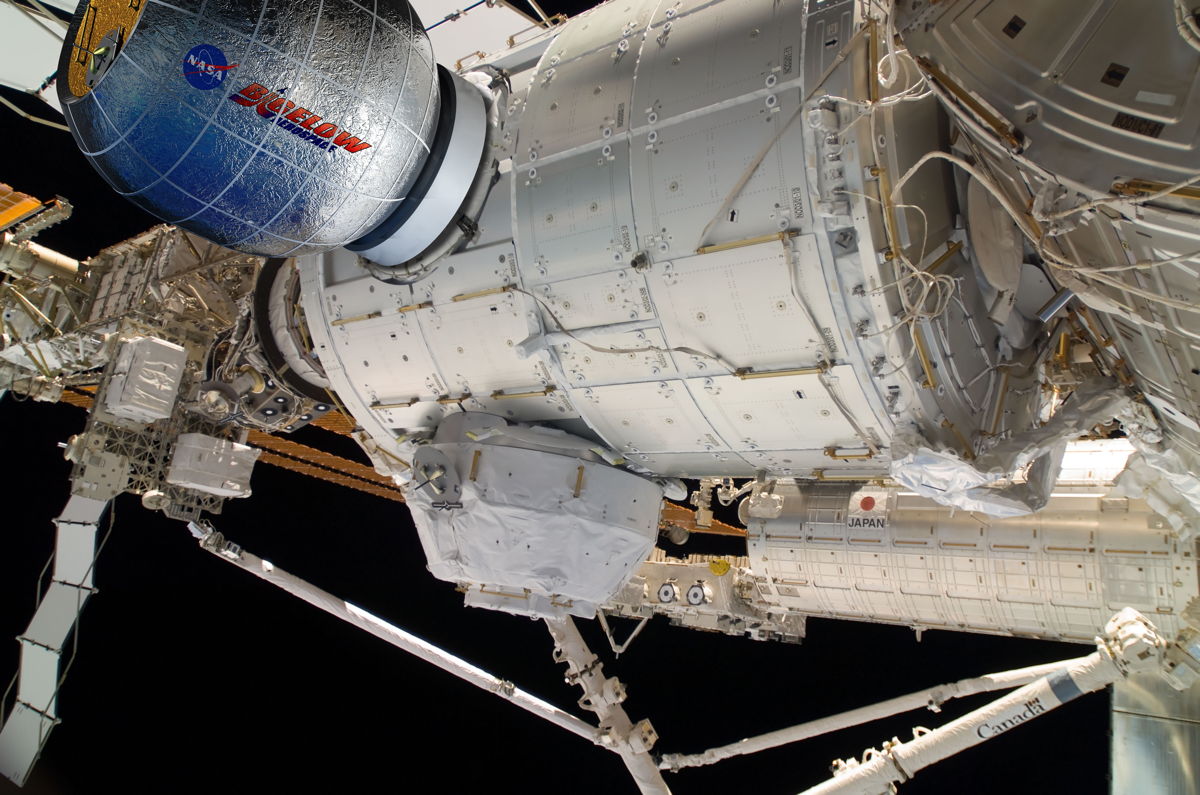 New addition to the International Space Station, the Bigelow Expandable Activity Module (BEAM) attached to Node 3 of the orbital complex. CREDIT: Bigelow Aerospace
Inside NASA's Deal for an Inflatable Space Station Room
by Leonard David, SPACE's Space Insider Columnist
Date: 16 January 2013 Time: 01:31 PM ET
A new deal between NASA and a commercial spaceflight company to add a privately built module to the International Space Station could lead to future uses of the novel space technology beyond low-Earth orbit, space agency and company officials say.
NASA will pay $17.8 million to Bigelow Aerospace of North Las Vegas to build an inflatable module, test it and prep it for flight. The Bigelow Expandable Activity Module (BEAM) is to be launched around the summer of 2015.
The space agency and Bigelow officials provided details of the contract in a Las Vegas briefing today (Jan. 16).
The new inflatable BEAM will be launched to the International Space Station by a Falcon 9 rocket built by another private spaceflight company, California-based SpaceX. The module will be cocooned inside the unpressurized cargo hold of SpaceX's Dragon capsule atop the Falcon 9. NASA has already purchased the launch of the SpaceX Falcon under a separate Commercial Resupply Services contract.
The module will be installed on an open berth of the station's Node 3 connecting module using a robotic arm. Once it is attached, the inflatable room will be activated by station astronauts, adding to the volume of orbiting laboratory.
Read more: NASA Deal for Inflatable Space Station Room | Bigelow Aerospace | Space.