Mars Flyby: Daring to Venture — Centauri Dreams
on
February 28, 2013
at
11:36 pm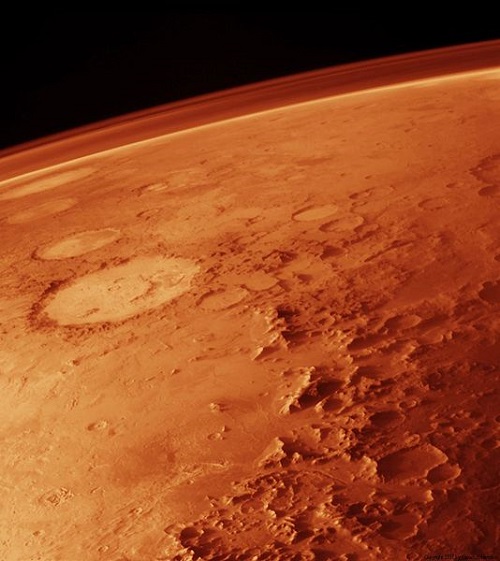 Image: A manned Mars flyby may just be doable. But is the 2018 date pushing us too hard?
Image credit: NASA/JPL.

Mars Flyby: Daring to Venture
by PAUL GILSTER on FEBRUARY 28, 2013
Existential risks, as discussed here yesterday, seem to be all around us, from the dangers of large impactors to technologies running out of control and super-volcanoes that can cripple our civilization. We humans tend to defer thinking on large-scale risks while tightly focusing on personal risk. Even the recent events near Chelyabinsk, while highlighting the potential danger of falling objects, also produced a lot of fatalistic commentary, on the lines of 'if it's going to happen, there's nothing we can do about it.' Some media outlets did better than others with this.
Risk to individuals is understandably more vivid. When Apollo 8 left Earth orbit for the Moon in 1968, the sense of danger was palpable. After all, these astronauts were leaving an orbital regime that we were beginning to understand and were, by the hour, widening the distance between themselves and our planet. But even Apollo 8 operated within a sequenced framework of events. Through Mercury to Gemini and Apollo, we were building technologies one step at a time that all led to a common goal. No one denied the dangers faced by every crew that eventually went to the Moon, but technologies were being tested and refined as the missions continued.
Inspiration Mars is proposing something that on balance feels different. As described in yesterday's news conference (see Millionaire plans to send couple to Mars in 2018. Is that realistic? for more), the mission would be a flyby, using a free return trajectory rather than braking into Martian orbit. The trip would last 501 days and would be undertaken by a man and a woman, probably a middle-aged married couple. Jonathan Clark, formerly of NASA and now chief medical officer for Inspiration Mars, addresses the question of risk head-on: "The real issue here is understanding the risk in an informed capacity – the crew would understand that, the team supporting them would understand that." Multi-millionaire Dennis Tito, a one-time space tourist who heads up Inspiration Mars, says the mission will launch in 2018.
Read more: Mars Flyby: Daring to Venture — Centauri Dreams.