Lexus highlights autonomous, "perceiving" car to reduce on-road fatalities | Ars Technica
on
January 7, 2013
at
6:27 pm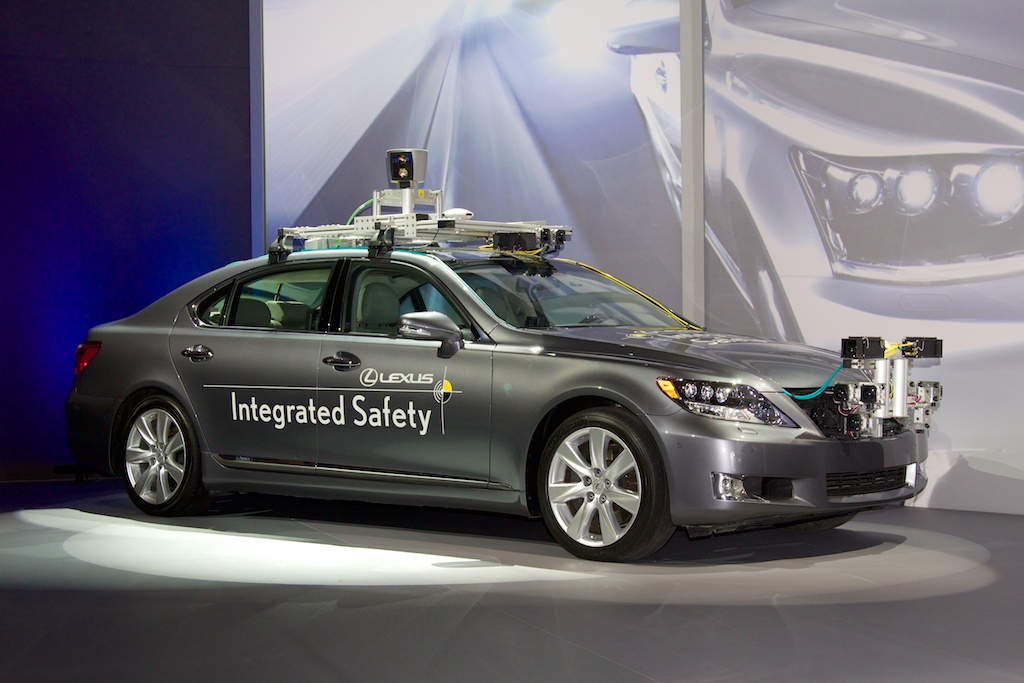 Lexus's Advanced Active Safety Research Vehicle. It's looking at you right now.
Lee Hutchinson
Lexus highlights autonomous, "perceiving" car to reduce on-road fatalities
Company says cars that can sense their surroundings will crash less, save lives.
by Lee Hutchinson – Jan 7 2013, 3:50pm EST
Lexus has long had a fascination with self-driving cars—their participation in the near-future movie Minority Report was well-publicized—but their focus at CES isn't on self-driving cars as an end in and of themselves. Rather, the company set its sights on how pulling more smarts and sensors into a car can help reduce on-road fatalities.
This afternoon, Lexus showed off its Advanced Active Safety Research Vehicle, a heavily modified and be-sensored LS 600hL, and discussed the "layered introduction" of autonomous driving technologies. The company was quick to emphasize that "autonomous" doesn't necessarily mean "driverless," however. Even with states like California passing legislation to legalize and regulate self-driving cars, there are huge acceptance and trust issues with letting them roam around the roadways without a person at the helm.
Rather than tackle that immediately, Lexus (and its parent company Toyota) intend to gradually move in that direction by adding technology to enhance and augment a driver's abilities. The Advanced Active Safety Research Vehicle is a huge part of that.
Read more: Lexus highlights autonomous, "perceiving" car to reduce on-road fatalities | Ars Technica.