Kepler's Weirdest Exoplanets — Universe Today
on
March 8, 2013
at
2:13 pm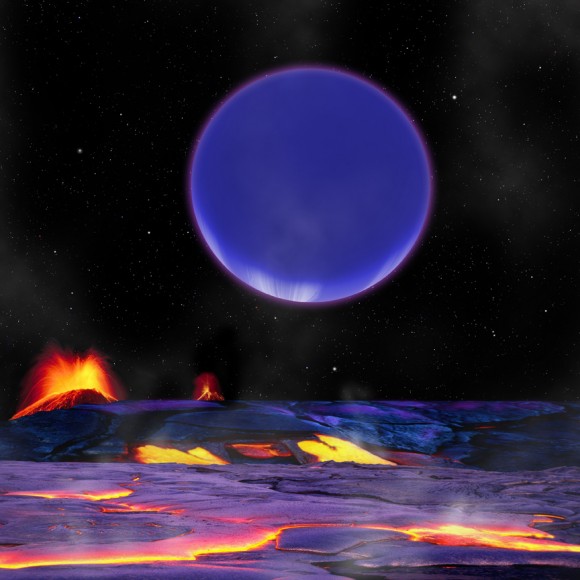 In this artist's conception, a "hot Neptune" known as Kepler-36c looms in the sky of its neighbor, the rocky world Kepler-36b. The two planets have repeated close encounters, experiencing a conjunction every 97 days on average. At that time, they are separated by less than 5 Earth-Moon distances. Such close approaches stir up tremendous gravitational tides that squeeze and stretch both planets, which may promote active volcanism on Kepler-36b. Credit: David A. Aguilar (CfA)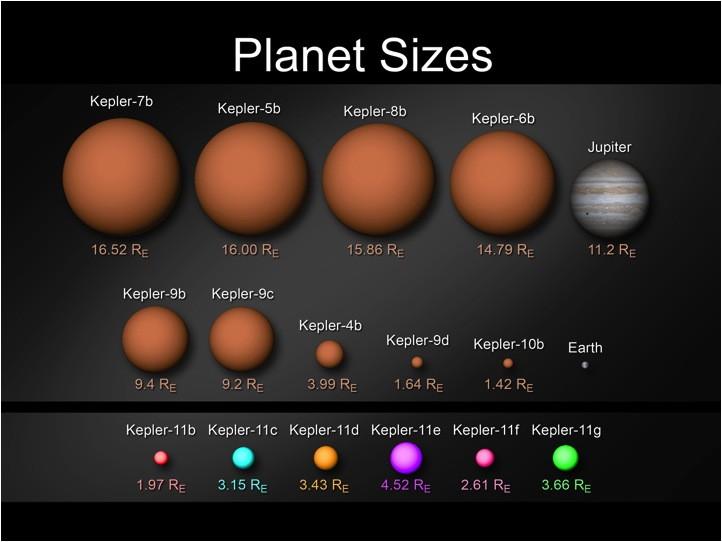 Kepler's planets displayed by size comparison. The six new planets around Kepler 11 are on the bottom.
Image credit: NASA/Wendy Stenzel
Kepler's Weirdest Exoplanets
by ELIZABETH HOWELL on MARCH 7, 2013
Captain Kirk has nothing on the "strange new worlds" the Kepler space telescope has found.
NASA's planet-probing orbiting observatory launched its quest to find more Earths four years ago this week. Since then, it's found thousands of planets ranging from ginormous gas giants to tiny rocky worlds that are even smaller than our planet. NASA extended its mission to 2016 last year, putting the telescope into planet-hunting overtime and, we assume, scientists into overdrive.
Along the way, Kepler has revealed some bizarre star systems. Check out some of the weirdest exoplanets Kepler has found so far:
Read more: Kepler's Weirdest Exoplanets — Universe Today.