In Search of Darkness: the Battle Against Light Pollution — Universe Today
on
February 20, 2013
at
8:08 pm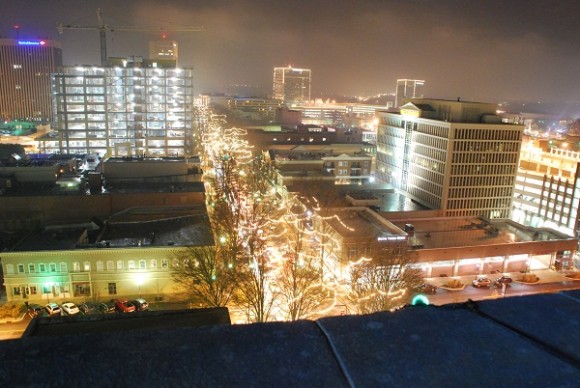 Do your skies look like this? (Photo by Author).

In Search of Darkness: the Battle Against Light Pollution
by DAVID DICKINSON on FEBRUARY 20, 2013
A good majority of modern Americans have never seen truly dark skies. I was fortunate to grow up in northern Maine in the 1970s with skies dark enough to see the summer Milky Way right from my doorstep. For most of the Eastern Seaboard of the United States, this is no longer the case. During the blackout brought on by Hurricane Sandy over the tri-state area in 2012 and after Hurricane Andrew hit Miami in 1992, many urbanites got to see an unfamiliar sight first hand; a dark night sky. There were even calls to 9/11 reporting fires on the horizon, which were in fact the Milky Way!
In just over two weeks time on March 10th, most of North America will "spring forward" once again to daylight savings time; three weeks afterwards on March 31st, the European Union will follow suit.
For astronomers, this means waiting until the later evening hours for total darkness and late start times for star parties. If it seems like we spend more of the year on daylight savings time, we in fact do; the Energy Policy Act of 2005 mandates that daylight savings for most of the U.S. (a majority of Arizona is a staunch hold out) now starts on the second Sunday of March and runs until the first Sunday of November, or about 65% of the year. But discussions of DST's utility or anachronism aside, it puts just one more hurdle between astronomers and what they love: dark skies.
Read more: In Search of Darkness: the Battle Against Light Pollution — Universe Today.