IBM's supercomputer: Jeopardy was too easy, time to cure cancer | Ars Technica
on
February 9, 2013
at
6:38 pm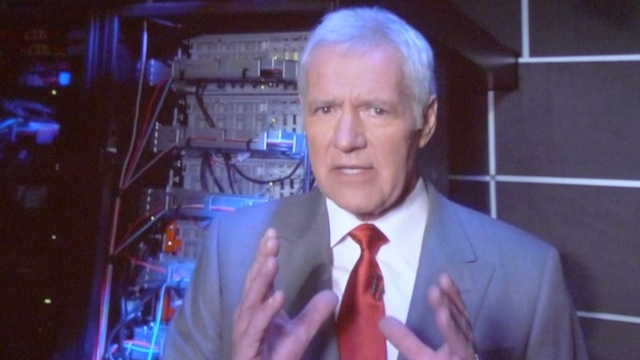 Alex Trebek exploring the depths of Watson's server racks during the IBM Challenge episode of Jeopardy.

IBM'S supercomputer: Jeopardy was too easy, time to cure cancer
Watson brought down our best humans in Jeopardy; now the real work begins.
by Casey Johnston – Feb 8 2013, 11:00pm EST
IBM's Watson, the supercomputer that gave our best two Jeopardy-playing humans what-for in three nights of play two years ago, is now showing mortals how to do better at another classic human struggle: curing cancer. Watson has spent the last year parsing data on cancer treatments from the Sloan-Kettering Memorial Center, and is now being offered as a cloud-based application for determining the best course of action for cancer patients.
While Watson's turn at Jeopardy was entertaining and a true battle of man versus machine, the computer's higher purpose was always in medicine. During a panel discussion of Watson held as the computer did battle with Jeopardy champions Ken Jennings and Brad Rutter, Dr. Chris Welty, a member of Watson's algorithms team, noted that the computer had a future in helping diagnose medical conditions (as well as in tech support).
Read more: IBM's supercomputer: Jeopardy was too easy, time to cure cancer | Ars Technica.