For Sale or Rent: Used Launchpad, Well-Loved — Universe Today
on
January 4, 2013
at
4:53 pm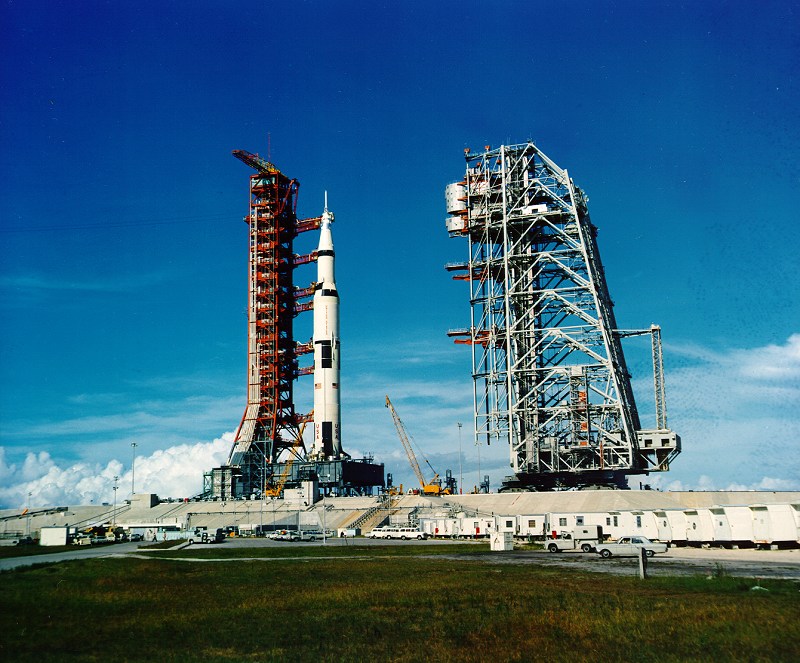 Apollo 11 Saturn V on launch pad 39A, July 1, 1969. Credit: NASA
For Sale or Rent: Used Launchpad, Well-Loved
by NANCY ATKINSON on JANUARY 4, 2013
Athough NASA hasn't put out an official "for sale" list, news reports indicate that several facilities at Kennedy Space Center are available to the highest bidder, including one of the launch pad where the Apollo missions and many space shuttles started their journeys, as well as space in the iconic Vehicle Assembly Building.
After 2013, federal money will no longer be available to maintain facilities at KSC that are left over from the space shuttle era and are no longer being used. Currently, nothing is up for public auction, but NASA has been in discussion commercial space companies and other interested parties who could buy or rent.
Read more: For Sale or Rent: Used Launchpad, Well-Loved — Universe Today.