Deck Hands for a Four Decade Journey — Centauri Dreams
on
October 23, 2012
at
4:30 pm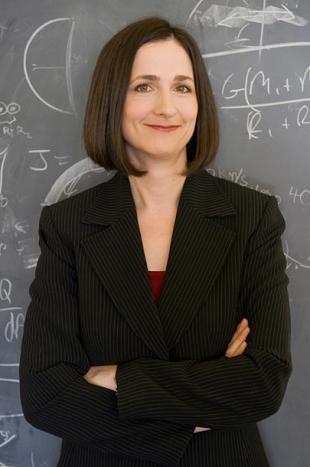 Sara Seager, who specializes in exoplanet atmospheres and interiors as the Ellen Swallow Richards Professor of Planetary Science at MIT.
Credit: Justin Knight.

Deck Hands
for a Four Decade Journey
by PAUL GILSTER on OCTOBER 23, 2012
If you were offered a chance to make an interstellar journey, would you take it? How about a garden-variety trip to low-Earth orbit? I'm often asked questions like this when I make presentations to the public, and I have no hesitation in saying no. Though I'm no longer doing any flight instructing, I used to love flying airplanes, but getting into a rocket and being propelled anywhere is not for me. To each his own: I'm fascinated with deep space and hope many humans go there, and you can count on me to write about their missions and robotic ones as well while keeping my office right here on Earth.
The point is, the percentage of people who actually go out and take the incredible journeys and fly the dangerous missions is vanishingly low. But throughout history, there have always been a few intrepid souls who were willing to get into the canoes or the caravels or the biplanes and open up new territories and technologies. Thank God we have the Neil Armstrongs and Sergei Krikalyovs of this world. And somewhere in England there are the relatives of some young 18th Century adventurer who signed up as a cabin boy and wound up living out his life in Australia. People like this drive the species forward and put into action the yearning for exploration I suspect we all share.
Read more: Deck Hands for a Four Decade Journey — Centauri Dreams.