Chemical Looping May Make Cleaner Coal-Fired Power Plants Possible | World Future Society
on
February 12, 2013
at
4:54 pm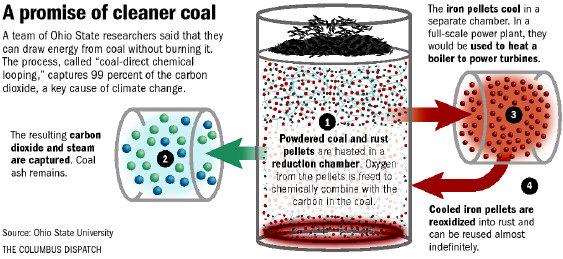 Len Rosen's blog ›
Chemical Looping May Make Cleaner Coal-Fired Power Plants Possible
Posted on February 11, 2013
With coal the most abundant of fossil fuels on our planet the search for clean coal power continues. A new 25-Kilowatt facility at Ohio State University reported the results of a week-long test process that if scaled could dramatically reduce pollutants such as nitrogen oxides and CO2 from coal-fired power plants. The next step involves ramping up to a 1 Megawatt facility.
Today's power plants using coal as the primary fuel combine air and a coal powder to create the energy to drive steam turbines. The process pollutes. Scrubbers capture the particulate matter in the outflow gases but do not reduce the CO2 and nitrogen oxide enough to impact greenhouse gas emissions. The pilot plant developed by Ohio State, however, uses a process called chemical looping which doesn't expose the coal to air. Instead coal interacts with iron oxide producing CO2, iron and ferrous oxide in an artificial form called wustite (seen in an image below).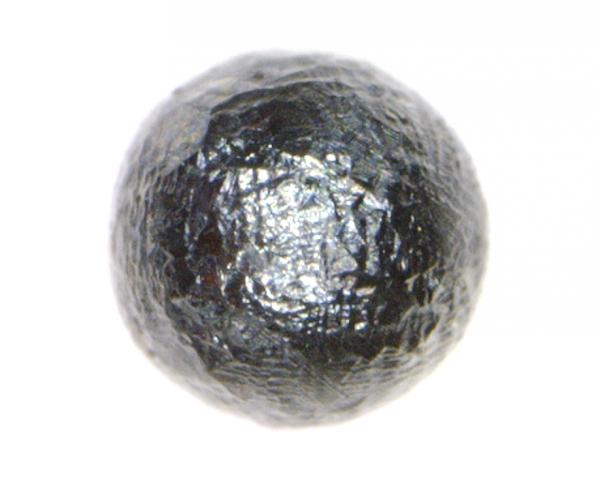 Read more: Chemical Looping May Make Cleaner Coal-Fired Power Plants Possible | World Future Society.