Canadarm Ready to Ensnare Space Dragon after March 1 Blast Off — Universe Today
on
February 17, 2013
at
6:55 pm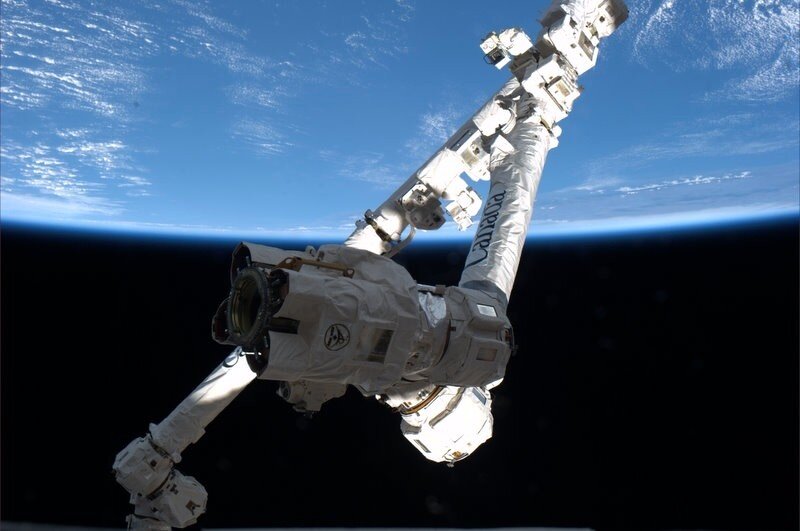 Canadarm2 pictured through a window aboard the ISS will be used to grapple the SpaceX Dragon cargo capsule after planned March 1 liftoff. Credit: NASA/Thomas Marshburn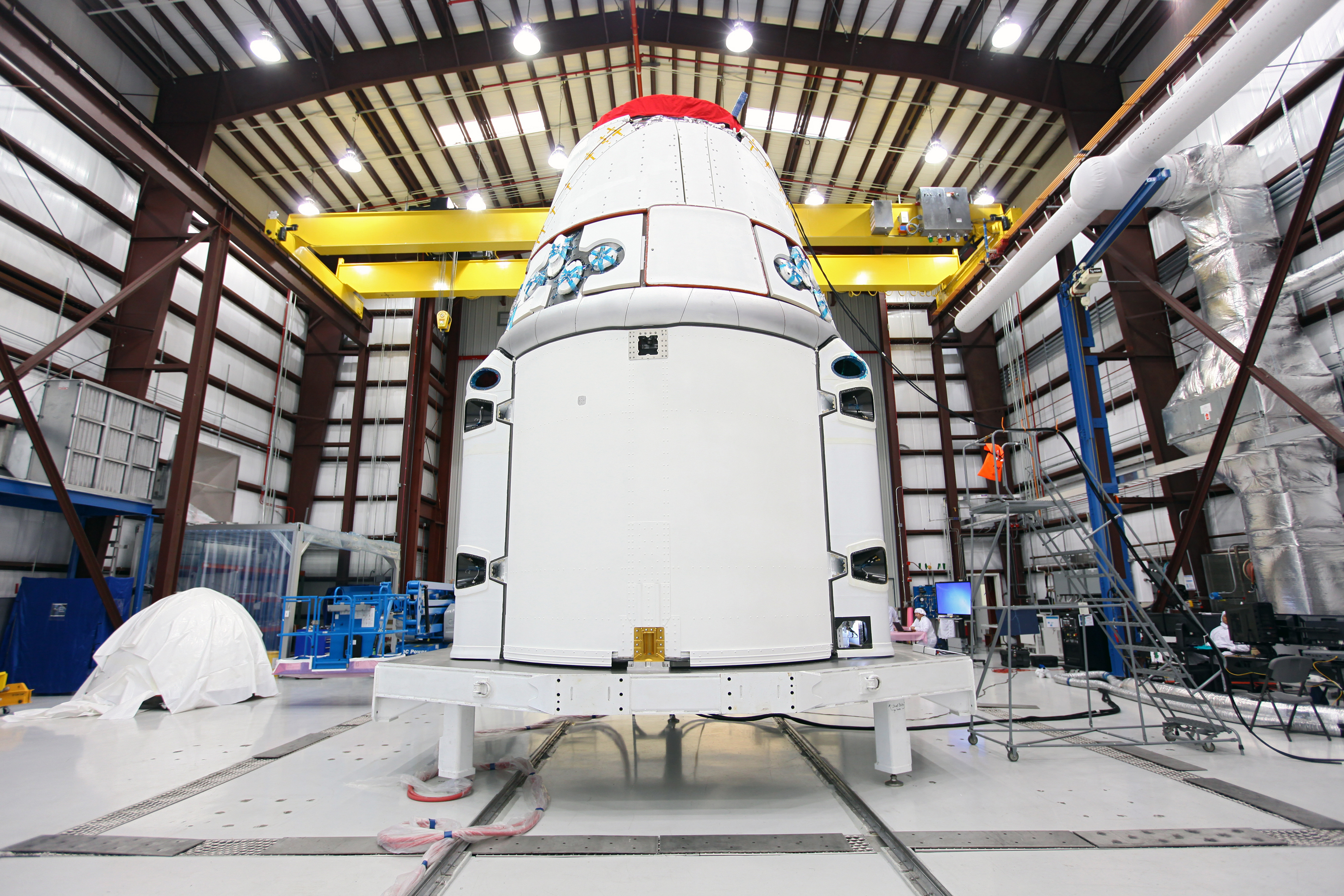 SpaceX Dragon spacecraft stands inside processing hangar at Cape Canaveral Air Force Station in Florida. Teams had just installed the spacecraft's solar array fairings. Credit: NASA/Kim Shiflett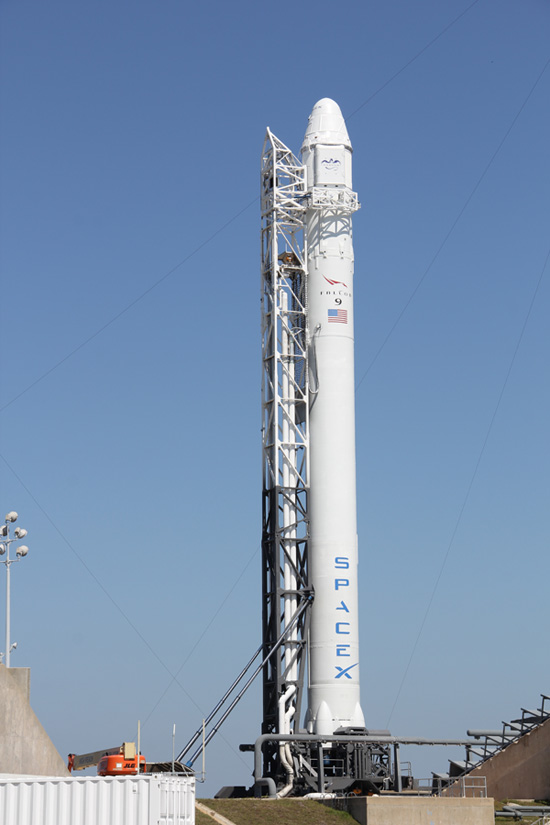 SpaceX Falcon 9 rocket before May 2012 blast off from Cape Canaveral Air Force Station, Florida on historic maiden private commercial launch to the ISS. Credit: Ken Kremer/www.kenkremer.com
Canadarm Ready to Ensnare Space Dragon after March 1 Blast Off
by KEN KREMER on FEBRUARY 17, 2013
Wouldn't you love to wake up to this gorgeous view of our home planet as a big hand waves a friendly good morning ?!
Well, having survived high speed wayward Asteroids and Meteors these past few days, the human crew circling Earth aboard the International Space Station (ISS) is game to snatch a flying Space Dragon before too long.
NASA will dispatch astronaut fun to orbit in the form of the privately built SpaceX Dragon in a tad less than two weeks time that the crew will ensnare with that robotic hand from Canada and join to the ISS.
On March 1 at 10:10 AM EST, a Space Exploration Technologies (SpaceX) Falcon 9 rocket is slated to blast off topped by the Dragon cargo vehicle on what will be only the 2nd commercial resupply mission ever to the ISS.
The flight, dubbed CRS-2, will lift off from Space Launch Complex 40 at Cape Canaveral Air Force Station in Florida carrying about 1,200 pounds of vital supplies and science experiments for the six man international crew living aboard the million pound orbiting outpost.
Read more: Canadarm Ready to Ensnare Space Dragon after March 1 Blast Off — Universe Today.