Boeing CST-100: Next-Generation Spaceship | Space
on
January 21, 2013
at
11:01 pm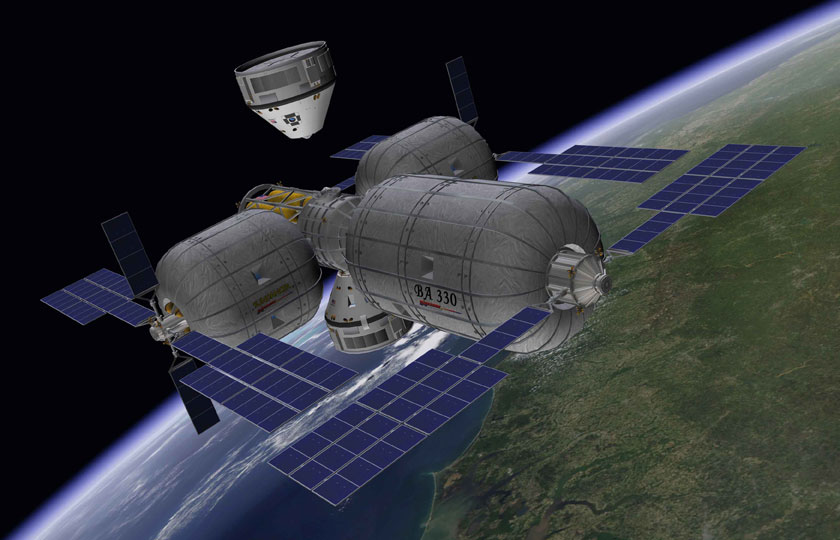 This artist's illustration depicts a Boeing CST-100 spacecraft approaching a private inflatable space station complex designed by Bigelow Aerospace. CREDIT: Boeing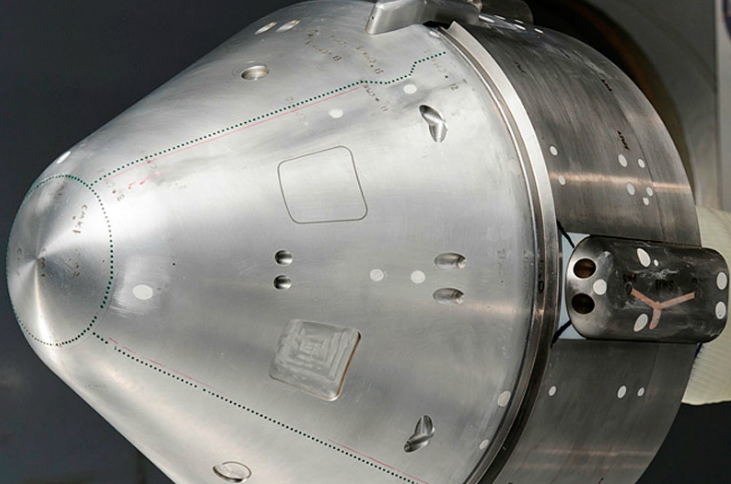 Boeing is testing a 12-by-14 inch aluminum model of its CST-100 space capsule in a wind tunnel at NASA's Ames Research Center. The company has said it hopes the CST-100 will be flying astronauts to and from the International Space Station by 2015. CREDIT: Boeing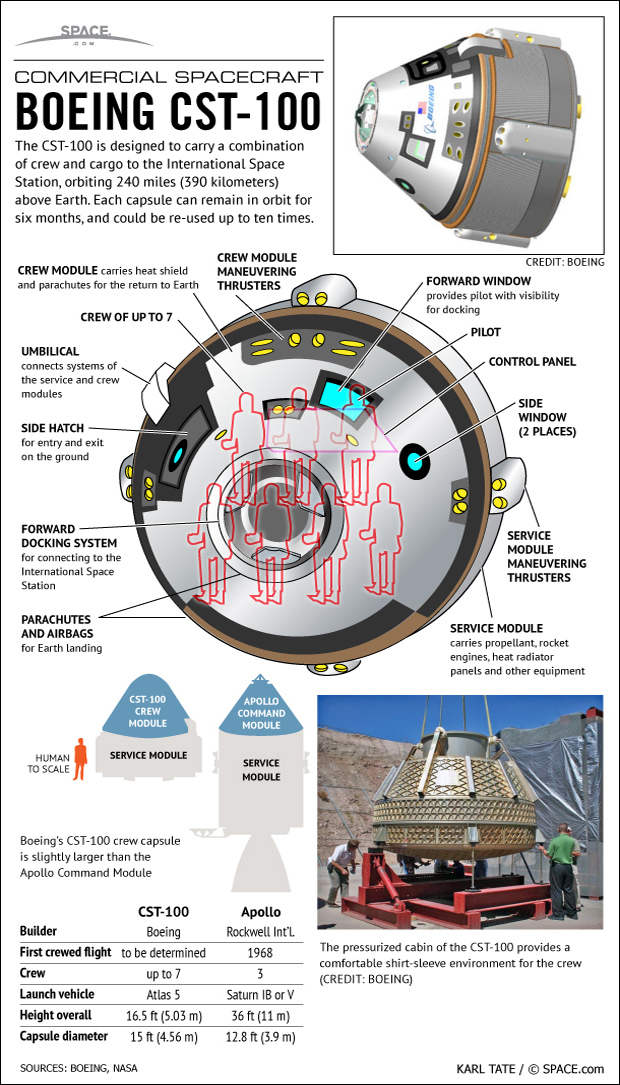 Boeing is developing its capsule for use ferrying astronauts to Earth orbit and to the International Space Station. CREDIT: Karl Tate, SPACE.com Contributor
Boeing CST-100: Next-Generation Spaceship
The Boeing Company is an international aviation firm that is perhaps best known for building super-large passenger jets. But in the space field, the company is an established presence because of its work on the shuttle and the International Space Station.
This work is preparing Boeing to make a new spacecraft to carry astronauts. Boeing is constructing the CST-100 capsule, a spaceship that is similar in shape to the Apollo spacecraft as well as the Orion Crew Exploration Vehicle being constructed right now by Lockheed Martin and its partners.
When finished, the CST-100 will transport astronauts into Earth orbit and to the International Space Station.
NASA is providing Boeing with funding to achieve this goal, with the aim of starting up a new spacecraft program in the wake of the shuttle's retirement. Flights should take place around the middle of the next decade.
Read more: Boeing CST-100: Next-Generation Spaceship | Space.