100Gbps and beyond: What lies ahead in the world of networking | Ars Technica
on
February 19, 2013
at
10:48 pm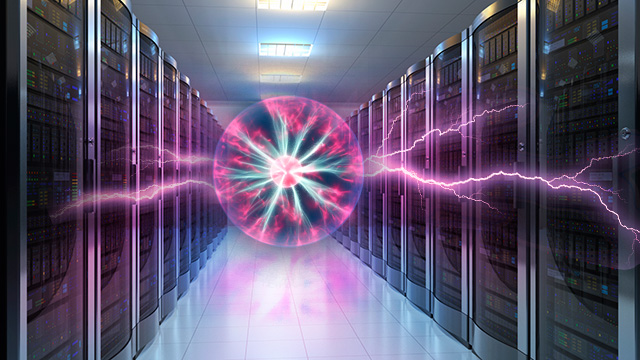 Aurich Lawson / Thinkstock
100Gbps and beyond: What lies ahead in the world of networking
App-aware firewalls, SAN alternatives, and other trends for the future.
by David Strom – Feb 19 2013, 9:00am EST
The corporate data center is undergoing a major transformation the likes of which haven't been seen since Intel-based servers started replacing mainframes decades ago. It isn't just the server platform: the entire infrastructure from top to bottom is seeing major changes as applications migrate to private and public clouds, networks get faster, and virtualization becomes the norm.
All of this means tomorrow's data center is going to look very different from today's. Processors, systems, and storage are getting better integrated, more virtualized, and more capable at making use of greater networking and Internet bandwidth. At the heart of these changes are major advances in networking. We're going to examine six specific trends driving the evolution of the next-generation data center and discover what both IT insiders and end-user departments outside of IT need to do to prepare for these changes.
Beyond 10Gb networks
Network connections are getting faster to be sure. Today it's common to find 10-gigabit Ethernet (GbE) connections to some large servers. But even 10GbE isn't fast enough for data centers that are heavily virtualized or handling large-scale streaming audio/video applications. As your population of virtual servers increases, you need faster networks to handle the higher information loads required to operate. Starting up a new virtual server might save you from buying a physical server, but it doesn't lessen the data traffic over the network—in fact, depending on how your virtualization infrastructure works, a virtual server can impact the network far more than a physical one. And as more audio and video applications are used by ordinary enterprises in common business situations, the file sizes balloon too. This results in multi-gigabyte files that can quickly fill up your pipes—even the big 10Gb internal pipes that make up your data center's LAN.
Part of coping with all this data transfer is being smarter about identifying network bottlenecks and removing them, such as immature network interface card drivers that slow down server throughput. Bad or sloppy routing paths can introduce network delays too. Typically, both bad drivers and bad routes haven't been carefully previously examined because they were sufficient to handle less demanding traffic patterns.
It doesn't help that more bandwidth can sometimes require new networking hardware. The vendors of these products are well prepared, and there are now numerous routers, switches, and network adapter cards that operate at 40- and even 100-gigabit Ethernet speeds. Plenty of vendors sell this gear: Dell's Force10 division, Mellanox, HP, Extreme Networks, and Brocade. It's nice to have product choices, but the adoption rate for 40GbE equipment is still rather small.
Using this fast gear is complicated by two issues. First is price: the stuff isn't cheap. Prices per 40Gb port—that is, the cost of each 40Gb port on a switch—are typically $2,500, way more than a typical 10Gb port price. Depending on the nature of your business, these higher per-port prices might be justified, but it isn't only this initial money. Most of these devices also require new kinds of wiring connectors that will make implementation of 40GbE difficult, and a smart CIO will keep total cost of ownership in mind when looking to expand beyond 10Gb.
Read more: 100Gbps and beyond: What lies ahead in the world of networking | Ars Technica.